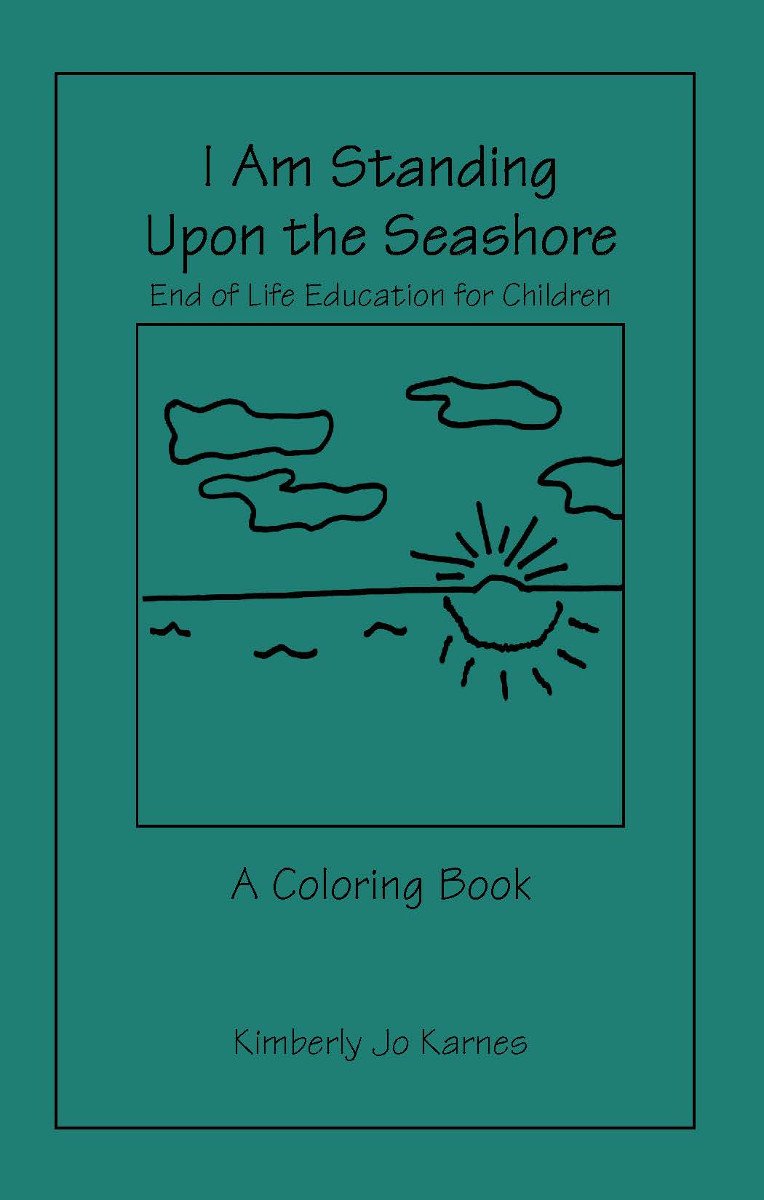 I Am Standing Upon the Seashore: End of Life Education, A Coloring Booklet
This end of life coloring booklet is used as art therapy for both adults and children. I Am Standing Upon the Seashore provides a concept of death using the metaphor of the poem, Gone From My Sight.
Poems and art often take us to places the rational mind can't go. Poems about death and the grieving process can help grieving adults and children begin to neutralize some of the fear and cultural misconceptions most of us have concerning dying and death.
Engaging with a person through this coloring activity, we can simply and compassionately begin our conversation about the final good-bye. The child in all of us can relate to these images as we are looking for meaning and comfort in the stages of grief. 
This booklet serves as a beautiful tool for individuals of all ages, offering understanding and reassurance when facing death or supporting a loved one.
Explore the healing power of art therapy and open up conversations about death and grieving. Order your copy of 'I Am Standing Upon the Seashore' today and experience the profound and comforting journey through coloring.
Frequently bought together: