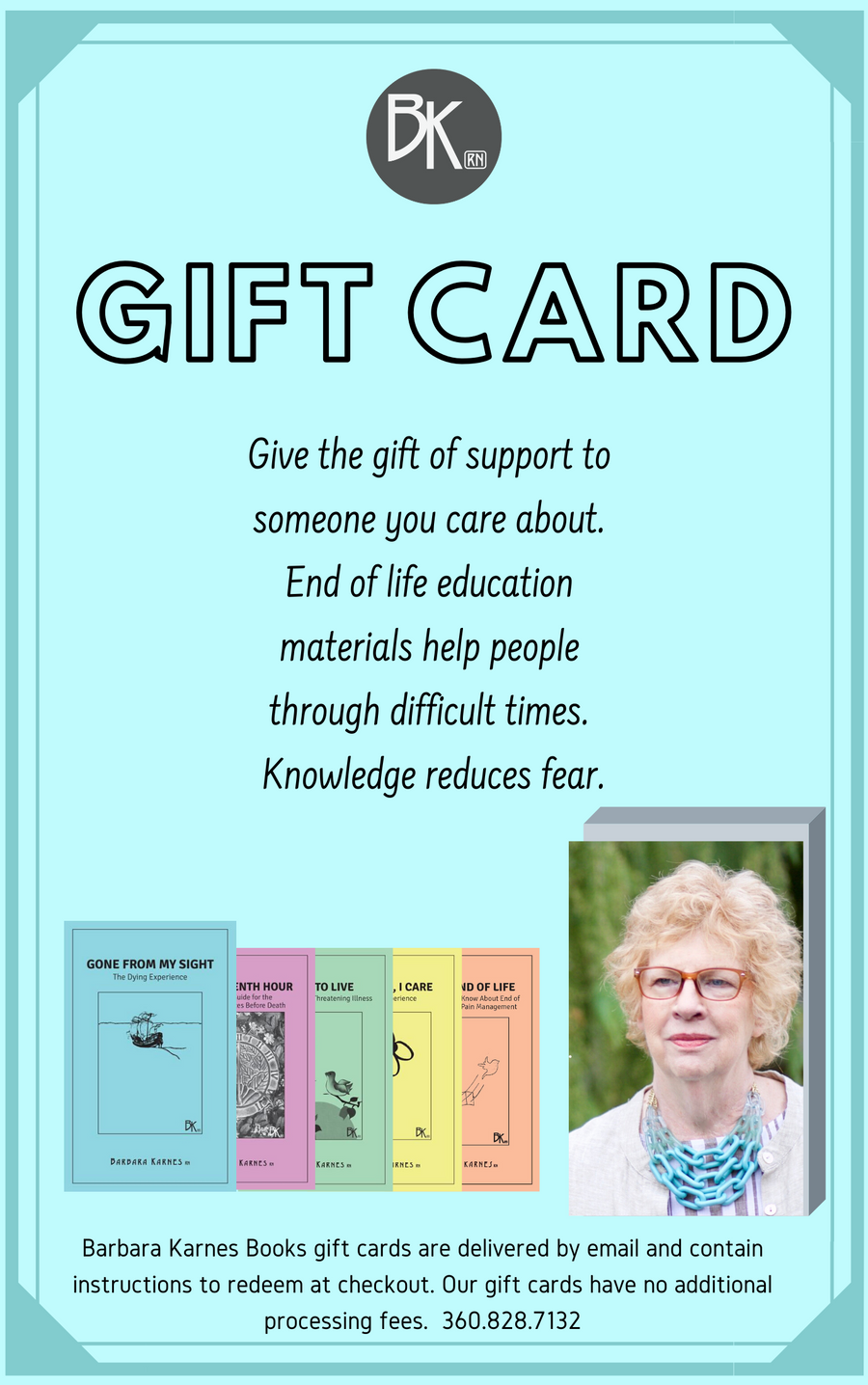 Barbara Karnes Books Gift Card
Have our end of life educational materials made a difference in your life? 
Now you can give the gift of support to someone you care about 
or make a donation of our materials to a hospice near you. 
Thank you for helping us share the knowledge and bring relief to people who are going through difficult times. Knowledge reduces fear.