BK Books Associates
Barbara Karnes Books is proudly associated with the following organizations:
Home Care Pulse
Barbara Karnes, RN is now creating courses with Home Care Pulse! They are a software company delivering post-acute care providers with training, surveys, and reputation management to help you become the business your customers brag about and employees compete to work.    

B

arbar

a Karnes, RN is now creating content for Help Text! 
Being a healthcare worker can be hard. Get text support for burnout, grief, and empathy fatigue. Feel seen, supported, and cared for with ongoing, expert text messages specifically for healthcare workers. Healthcare support texts are for:  Nurses, In-home Caregivers, Doctors, EMTs, Paramedics, and Hospice Chaplains... 
How it works:  Healthcare support texts offer ongoing, expert text messages to people working in the healthcare field. Signup takes less than five minutes and you'll receive your first text message right away. Get 10% off with the link below.
Death Doula Network International (DDNI) is our Canadian distributor. All of our products are now available to purchase from DDNBC in Canada. They are a death positive network offering death education, connection and end of life planning for death doulas and others too. Learn more here...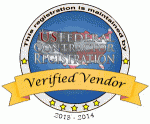 SAM.gov - System For Award Management 
B. Karnes Books, Inc. is a government contractor, registered with the SAM  procurement system. We provide end of life educational materials for VA Health Care systems across the country. Learn more here...
National End of Life Doula Alliance
NEDA seeks to inspire positive, creative change in American death practices by creating high standards, ethical and practical guidelines, and rich networking opportunities for all EOLDs, resulting in meaningful experiences for the dying, their caregivers, and the agencies involved. Learn more here...
BabyBoomer.org is an online membership community created by and for the Baby Boomer Generation. Boomers, and those who service and support them, are welcome to join our free overall membership accessing all general topics. Learn more here...