Look Inside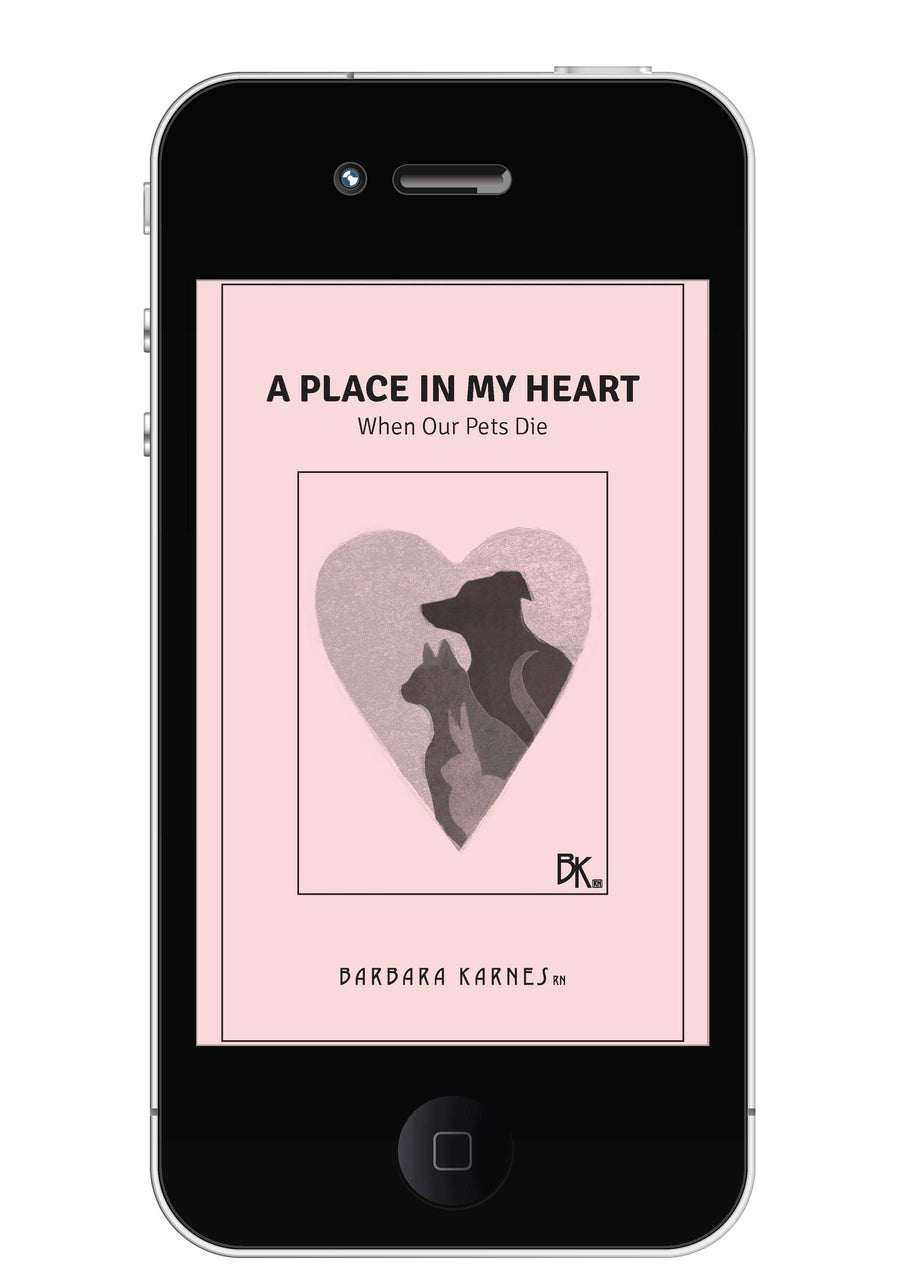 A Place In My Heart: When Our Pets Die EBook
Ebook version....
We can be as much at a loss when our pet is dying, as we are when a person is dying, yet we often lack access to the support and guidance we need to navigate the loss of a beloved pet. This booklet seeks to guide and support pet owners navigating the challenges of a pet's final illness, approaching death, and the grief that follows.  

Like humans, animals go through a dying process --not eating, sleeping more, withdrawing. This booklet helps readers recognize signs of their pet's dying process as well as navigate end of life decisions such as euthanasia. Unlike humans, with our pets we have the option of euthanasia and the responsibility of determining when to end suffering and conclude treatment. Then there are burial decisions to consider and, finally, grief.
For many of us, our animals are family, an important part of our lives. They offer unconditional love, joy, humor and comfort, and we grieve for them deeply when they die. We are often surprised by the depth of grief that we feel when a beloved pet dies – "it's only an animal after all, what's the big deal?" But grief for our animals is a "big deal." This booklet helps pet owners understand and live with their grief.

"My hope is that A Place in My Heart will bring direction and comfort to those facing the death and grief of a much loved pet." - BK

Barbara Karnes, RN, is an internationally respected speaker, educator, author and thought leader on matters of end of life. She is a renowned authority in  explaining the human dying process to families, healthcare professionals and the community at large. Barbara now brings her compassion and wisdom to end of life care for our beloved pets.