Look Inside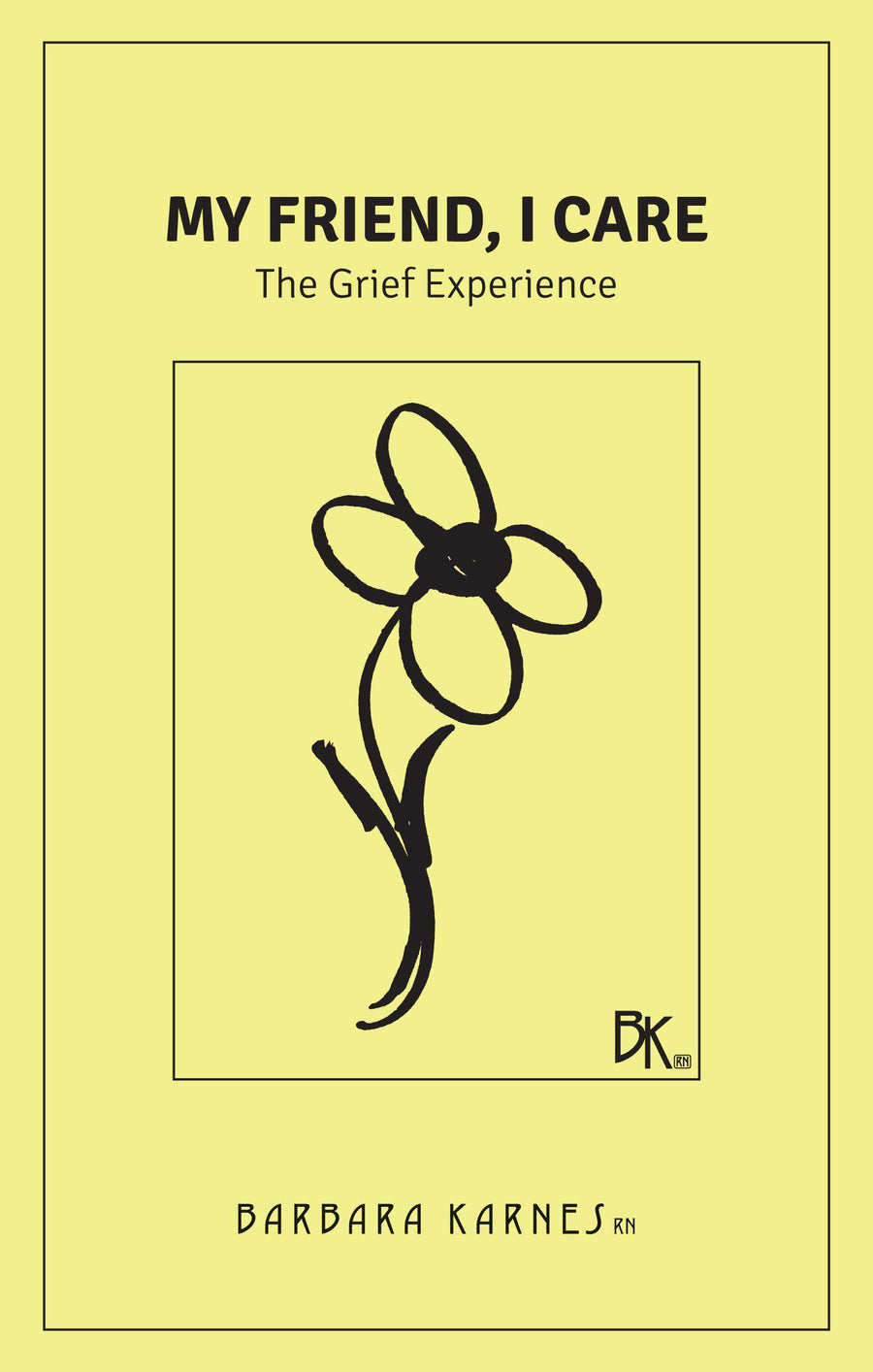 My Friend, I Care: The Grief Experience
Navigate the challenging journey of grief with confidence and support. Discover 'My Friend, I Care,' an invaluable resource intended for those who are newly grieving.
This booklet provides gentle guidance through the normal stages of grief and offers suggestions for moving forward into a meaningful life. The experience of grief can be overwhelming and unfamiliar, but 'My Friend, I Care' simplifies and validates the complex emotions that arise from loss.
Many individuals and agencies personalize this booklet as a sympathy card, extending their caring and condolences to those in need. Join countless others who have found solace and guidance within these pages.
Secure your copy of 'My Friend, I Care' today and take a step towards healing. This booklet is also included in the comprehensive End of Life Guideline Series. To access 'My Friend, I Care' at a discounted rate, consider purchasing the entire guideline series for a complete resource on end-of-life care.
Click here to explore the 'End of Life Guideline Series'.
Frequently bought together: