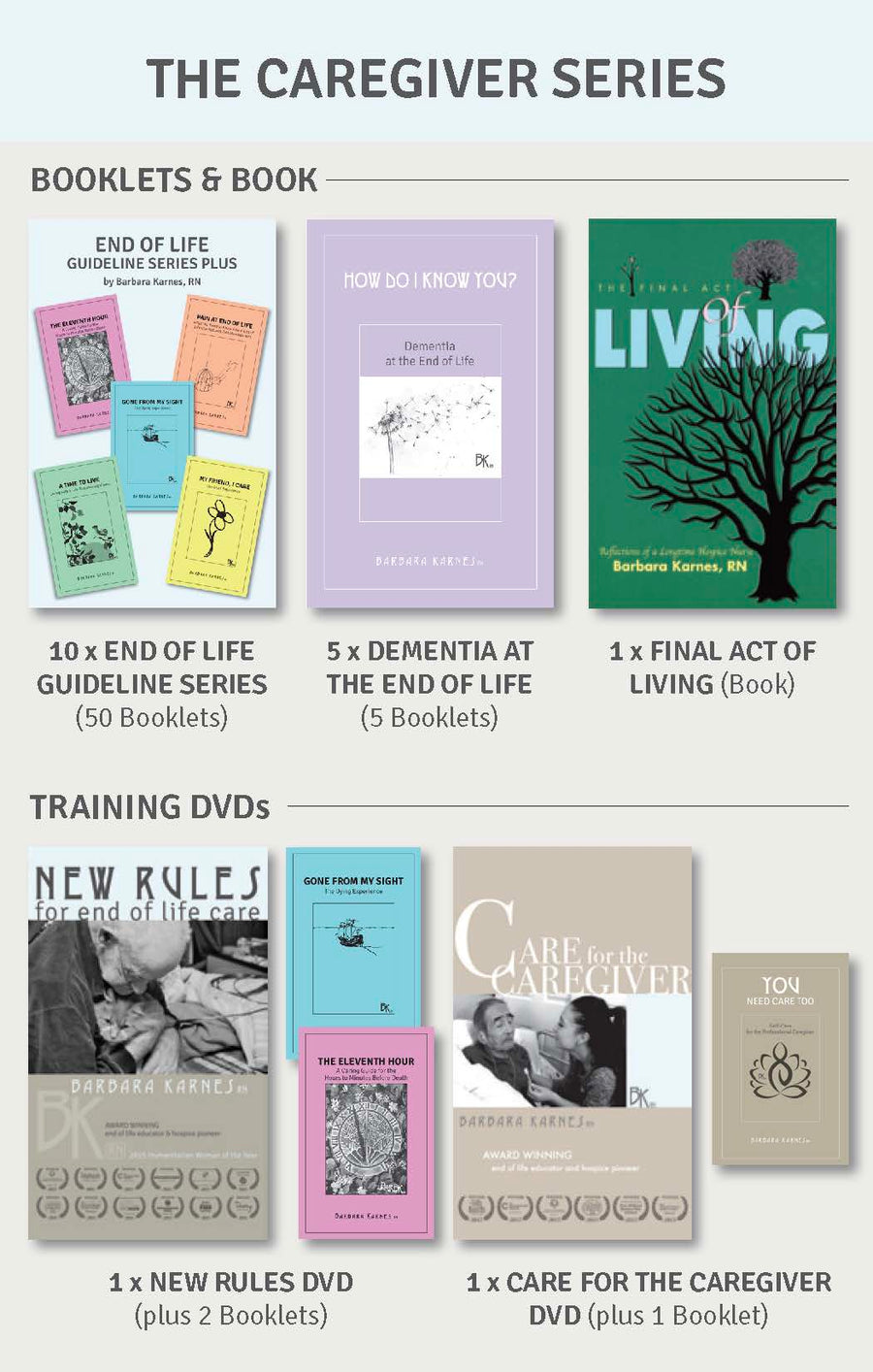 The End of Life Caregiver Bundle: Empowering Professional Caregivers with Comprehensive Support
Essential Resources for Professional Caregivers Providing End-of-Life Support
Are you an end-of-life caregiver looking for comprehensive support and resources? 
Barbara Karnes, RN has created The End of Life Caregiver Bundle – a curated collection of essential tools to empower and guide you on your professional caregiving journey.
What's Included:
10 x End of Life Guideline Series
5 x How Do I Know You? Dementia at End of Life
The Final Act of Living: Reflections of a Long-Time Hospice Nurse
Care for the Caregiver DVD Kit
New Rules For End of Life Care DVD Kit
The End of Life Caregiver Bundle is specifically designed to meet the unique needs of caregivers providing end-of-life support. It equips you with invaluable resources to train your staff and the families they care for. This knowledge will help you and your team provide compassionate, informed end of life care to the families you serve.
This packet includes resources to support the professional, as well as educational materials to share with patient/ family and for use in community outreach. Ideal for end of life doulas, hospice volunteers, Stephen Ministries, and parish nurses. 
Order your End of Life Caregiver Bundle today and embark on a journey of compassionate support and education.
Frequently bought together: